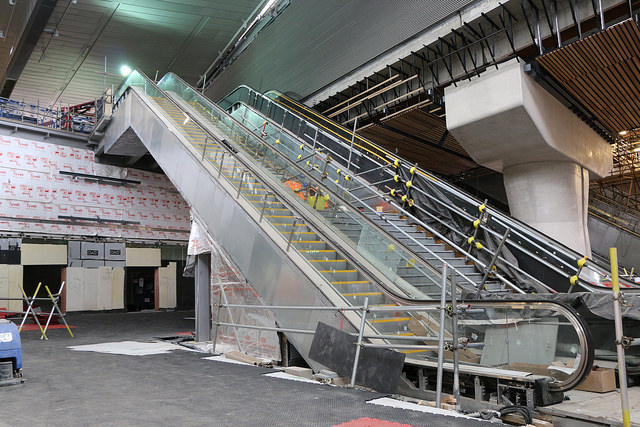 The rebuild of London Bridge station, as part of the Thameslink Programme, presented us with a great opportunity to try out some new ways of helping people find their way around a busy station. When complete, the concourse at London Bridge station will be bigger than the pitch at Wembley Stadium. With 50 million people a year using it, it will be a large and very busy space to navigate. This prompted the redevelopment team to consider whether new technology could help passengers find their way around the station. Whilst we had several years' worth of experience and a number of IT experts in our team, we were keen to understand what else may be possible and whether there were new technologies that we could use.
So it was fortuitous when we heard from the Department for Transport about a venture led by Hack Partners to explore how new technology could be used to improve people's experience of rail travel. We got in touch and the outcome was 2 trials, each led by a different travel technology company.
Getting straight to the Point(r)
The first trial we ran was with a company called Pointr. Nowadays, most rail travellers have a smartphone that is discoverable via Bluetooth. Pointr used this simple fact to provide location-specific directions to platforms, facilities and exits. That meant that directions given via your smartphone could be tailored to wherever you were in the station. Like a satnav, but for a large multi storey public space. This didn't involve capturing any personal information, so was secure, and a cheap and effective way of delivering useful information direct to passengers.
Lights, Cameras, Action!
The second trial was with Vivacity Labs. It involved using cameras to track passenger flows around the station. Vivacity's cameras are fitted with sensors that interpret visual inputs, meaning they can discern people from other objects with a surprising degree of accuracy. This data gave the station management team a better idea of volume and movements of people in the station. Records of passenger flows can also be stored and reviewed later to help us understand how the station has operated in any particular state – for example, during rush hour - and make improvements to help passengers.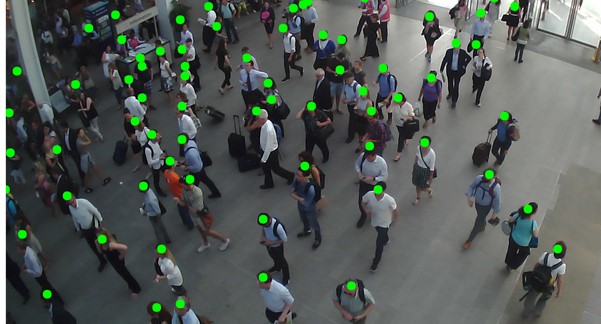 Both of these trials proved a really good learning experience for all involved. They gave the station managers a valuable insight into how new technology could really help them run a busy station. For the tech companies involved, running a trial at one of the country's busiest stations was a unique opportunity to test and refine their products in a real life situation and get a lot of feedback from real users.
Don't stop there
We learned a lot through carrying out these trials. The lessons we learned will help us to look creatively at how we solve problems and improve journeys in future, and not just for rail either. Airports, where almost all travellers are navigating through unfamiliar territory, are already beginning to make use of similar systems. The technology of Bluetooth readers and camera monitoring is now well established and there is no doubt the opportunities are there for these technologies to be further developed and used to help improve public transport.
To keep up with developments at London Bridge, follow @networkraillbg on Twitter.  For email alerts when new posts are published, please subscribe to this blog.