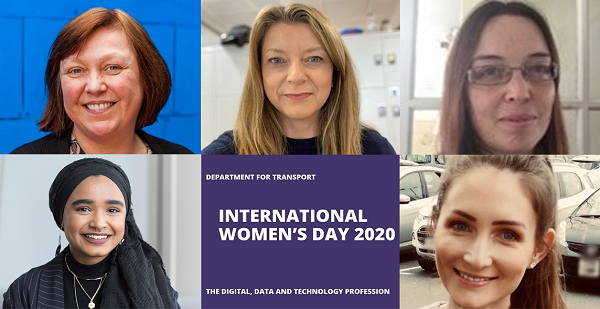 In the run-up to the Department for Transport's International Women's Day events, we asked 5 colleagues in the Digital, Data and Technology (DDaT) profession to tell us about their work and their vision for the future.
Innovation thrives from the diversity of thought. Yet, whilst the UK's tech sector is one of the swiftest growing sectors in the UK, the proportion of  women in the tech sector has flatlined at 16% since 2009. Even worse, women in Science, Engineering and Technology management roles dropped to 14% in 2019.
With DfT's diverse make-up and experiences, we're thrilled to celebrate the innovative digital and tech developments across the wider DfT 'family' (including the Department for Transport, Driver and Vehicle Licensing Agency, Driver and Vehicle Standards Agency and High Speed 2 Ltd) - and the inspirational women who are driving these projects forward.
The theme for International Women's Day 2020 is #EachForEqual. It's an opportunity to help create a gender-equal world by challenging stereotypes, fight bias, broaden perceptions, improve situations and celebrate women's achievements.
Sarah Ward, Interim Head of Project Delivery, Department for Transport

I joined DfT from the private sector in September 2017. My background is in IT consultancy and workplace transformation. I've had the opportunity to work on IT projects across Scandinavia, Europe and the US, as well as on a large-scale programme for Vodafone in the UK.
I've recently stepped up to lead the project delivery function within Digital Service to cover my manager's maternity leave. I'm excited to be given the opportunity to lead the team and continue the great work that Lindsay De Bank has achieved.
I fell into a career in IT after initially landing my dream marketing job after university and realising I hated it. A friend suggested I apply to a start-up consultancy firm he joined, and I've never looked back. I learnt everything I know on the job, and through training and work shadowing, with a few exams and certificates along the way.
I've always put users at the heart of any IT project and it's refreshing that at DfT we have dedicated teams for user research and change management. I'm passionate about delivering services that are intuitive and simple to use.
I've always naturally migrated towards strong female role models at work and have often ended up in female-dominated teams in a largely male environment. It's disappointing that the male to female ratios haven't significantly changed since I started work in the mid-1990s. I've always found technology to be a fair and inclusive industry sector and I'm always looking out for staff to coach and mentor. I've seen many apprentices and graduates progress and flourish – I just wish more of them were women.
Noshin Islam, IT Service Operations Apprentice, High Speed 2 Ltd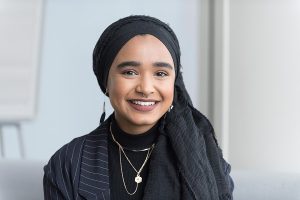 I joined HS2 as an IT Service Operations Apprentice in October 2019. My role entails various aspects which are solely based around customer service. These include dealing with customer satisfaction and net promoter score (CSAT/NPS) responses, request management and continual service improvement. Since owning CSAT and NPS process, our survey response rate has more than tripled. This was achieved through using the resources available to promote statistics, listening to what end users have to say and implementing continuous improvement initiatives on the back of feedback.
To guarantee compliance with data security, I have recently kickstarted an appropriate mobile device refresh policy. This is to ensure that all my colleagues at HS2 have a corporate device which can receive the latest – as well as any future – security updates.
As a female apprentice at HS2, I feel extremely empowered being surrounded by other women from different walks of life. I am currently a new member of HS2's internal Gender Balance Network. I intend to use this network by attending committee meetings to listen to/share thoughts and ideas on what strategies can be put into place at HS2 to promote equality and diversity. I will also be volunteering with HS2 Limited's Skills, Employment and Education team in March at the Big Bang Fair 2020 where I'll be given the opportunity to share my experiences with young women who are interested in Science, Technology, Engineering, and Mathematics (STEM)-related careers.
Although I work in a male dominated industry, I receive an immense amount of support at HS2 which encourages career progression for myself and other women in the business. Over the next 5 years, I hope I'll see an increase in female representation within the industry (with more women in positions of power), closure of the gender pay gap in STEM careers and the elimination of negative biases during the process of interviews and promotions.
Claire Lloyd, Software and Solutions Developer, Driver and Vehicle Licensing Agency (DVLA)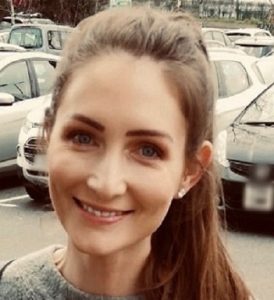 I have been working on DVLA vehicles systems as a software developer, since finishing university in 2005. Initially within the private sector and then becoming a DVLA employee in 2015.
Over the years I have been part of a team that supports existing legacy services whilst also developing large volumes of change. One of the latest projects I have been involved in was the creation of the new, cloud hosted, First Registration service. This is an API based solution for all UK motor manufacturers to register vehicles with the DVLA. I am now using my skills to support Her Majesty's Courts and Tribunals Service with electronic documents, using the Serverless framework, which enables the development of serverless applications.
Working as a developer in an agile environment, where the learning curve can be intense, is both challenging and rewarding. I can be working on different technologies from one day to the next and collaborating with many different teams across the organisation.
As a mother to a daughter, I was surprised recently to read a statistic that stated 93% of parents would not support their daughter to pursue a career in a STEM subject. For me this highlighted the increasing need to promote the opportunities available and inspire the next generation of females. In support of this, DVLA have a "Bring your daughter to work" day at the end of this month and a STEM programme which runs weekly code clubs in local schools, along with the DVLA annual code challenge.
Over the next decade, I hope we'll see an end to the gender imbalance in STEM. So we no longer have to celebrate women in technology but rather celebrate the achievements of all within the digital, data and technology profession.
Nichole Browne, Senior User Researcher, Driver and Vehicle Standards Agency (DVSA)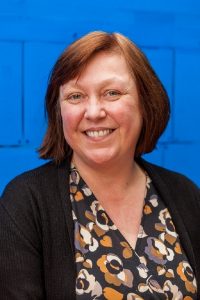 I'm a senior user researcher at the DVSA in Nottingham. I've been involved in research my whole career. Most of my work has been in high-tech industries such as pharmaceuticals and telecoms, but I also worked for 5 years in the not-for-profit sector, researching with disengaged and hard to reach users.
At DVSA I work on the Vehicle Operator Licensing (VOL) service. This service lets lorry, bus and coach operators apply for and manage their operator licence. My role is to identify our users' needs and ensure we meet them in an effective, easy to use manner. I gather feedback from our users on new features and collect insights into how our services are contributing to our strategic goals.
Most recently, I've been working to make sure VOL can be used by users of all ages, backgrounds and abilities. One in five people in the UK has a disability and 10% of the adult population are 'internet non-users'.
While assessing our service for accessibility, one of the testers told us about his family's haulage company. His father is a 'technophobe' so use of our service falls to his mother and occasionally to him - someone who lost his sight as a teenager. We now know for a fact that his family could not carry on their business if our service could not be used by blind users.
DVSA are embracing leading edge technologies such as artificial intelligence and virtual reality, but we must consider the abilities of all users.
User research is core to the development of good digital services. This is one way that we are bringing people with diverse skills and backgrounds into our technical teams.
Shirley Harding, Head of Information Management, Security & Data, DVSA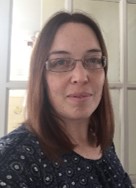 I started working in the Civil Service in 2003 as an executive officer in data protection compliance, and my background prior to this was international human rights law.
I've been in my current role for over a year – I ensure that DVSA has a programme in place to assess and report on cyber and GDPR risk. This includes elements such as protective monitoring and incident response, supporting information asset owners and audit of third-party suppliers.
I also lead the application of the data strategy for DVSA and the roll out of some of the Office 365 applications. This work supports DVSA's strategy to use our data in a more efficient manner to:
improve road safety
increase value for money
improve the user experience
A core part of this is governance and technology. By using artificial intelligence technology to build the foundations for data management, DVSA will be able to be more proactive in its strategy and maintain GDPR compliance. And we'll be able to start to look at further improving our customers' experience and whether there's financial value to our data.
As I've progressed in my career, I've been keen to see people move into the world of cybersecurity from non-technical backgrounds. It's important to me to:
have a clear training and development programme in place for my teams
recognise the juggling act that many women have in this industry
recognise the authority they need to be able to speak with when challenging possibly more experienced men
For women in technology, I'd like to start to see those who have been going through the education system start their careers and feel supported enough to have a strong work-life balance. I'd like to see the continuation of apprenticeships in this industry and targeting of minorities, female or other. Ultimately, I'd like not to have to be categorised as 'a woman in a man's world'.