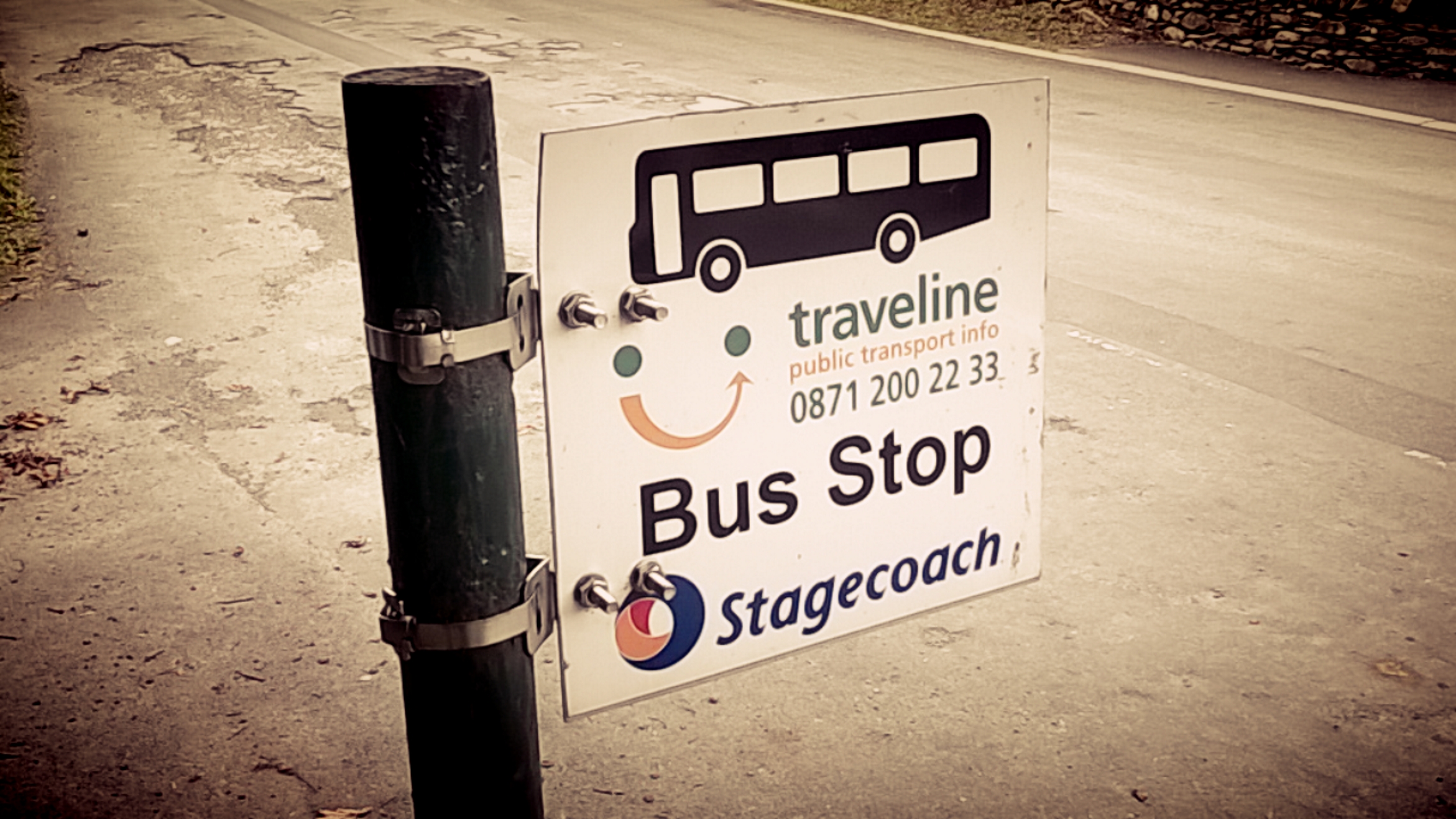 As the Department for Transport's Digital Service, we are seeking to bring about real transformation both internally but also externally by digitally transforming public transport services for passengers.
Successful transformation starts with a willingness to question everything. Like many industries, the bus sector was being challenged by disruptors, such as Uber, but is vitally important to the economy, addressing issues around congestion, emissions, air quality and climate change as well as connecting people and places.
The Buses Team knew that rapid progress needed to be made to address some of its long-term challenges. They started looking at how technology could effect change by opening data and creating new market opportunities. This response links to more fundamental changes happening globally, contributing to meeting the UN's Sustainable Development Goals: Industry, Innovation and Infrastructure & Sustainable Cities and Communities.
Their hypothesis was that providing access to open data about local bus services across England and empowering passengers would create opportunities to challenge existing information strongholds and redistribute power. Open data enables innovation which ultimately benefits the travelling public. The background can be found in The Case for Change that the department published in April 2018.
Tapping into the distributed expertise from industry, internal teams, collaborators like the Open Data Institute, and suppliers like Ito World was critical to the programme's success. This not only improved the skills of the existing team but also set the blueprint for how we believed that transport systems of the future would need to be designed and operated. The Bus Open Data Service provides a blueprint for how the department openly publishes and leverages mass transit data for citizens.
An agile solution to a policy issue
In contrast to many legislative reforms, this project embraced a holistic digital approach. The Bus Open Data Service was built using agile methods, enabling the team to harness knowledge and expertise across government, including from the Government Digital Service, as well as from the wider industry. The benefit of this approach was that we were able to take risks, fail fast and iterate regularly without having committed to significant spend or artificial project deadlines.
During the early stages, we ran a discovery to consider open data architecture options that were best suited to the industry's needs. We've written before about our approach to discovery and how exploratory analysis earlier in the design phase is of benefit to the policy development process. The Bus Open Data Team have been able to benefit from this approach as the development of the policy and delivery of the Bus Open Data Service have been closely aligned.
Establishing a multi-disciplinary team bringing together the policy and digital service delivery workstreams was key to the success. We took the innovative step of including our lawyer, BrianMulrennan, in the fortnightly sprints. During 2019, Brian highlighted the benefits of developing legislation iteratively, considering feedback from user research and stakeholder engagement sessions to refine the requirements and make sure what was legally required of bus operators aligned with what was technically possible through the Bus Open Data Service.
In Brian's own words:
I have found when working on the PSV Open Data project that agile thinking and behaviours become second nature. Agile thinking and regular fortnightly meetings with policy both in-person and virtual have helped us to make changes at pace to draft the regulations to reflect the emerging needs of the system's digital build

Benefits of collaboration
By working in the open and collaborating early there have been opportunities to establish partnerships that will ultimately deliver greater benefits. The team understood that the success of the project would rest upon driving innovation with data, to ensure passenger applications, products and services are developed and the benefits of the data are fully realised for public transport users across England. An example was ensuring the data is used by Google and incorporated into Google Maps. This approach has been rewarded with positive feedback and support from a variety of our collaborators, including The Open Data Institute, Transport Focus, Google, Ito World, and of course the Buses Baroness, Baroness Vere.
Key lessons
There have been many lessons learned along the way. The DfT Digital Service is currently building its capability to be able to respond to the need to provide more outward-facing services to digitally transform transport networks across the country. Since 2017, we've witnessed a dramatic transformation in the skills and capabilities available to the Bus Open Data Team to support with the delivery of the project, including technical architects, business change specialists, digital business partners and procurement specialists.
A key learning for this programme has been to allow a longer lead time to develop legislation. The programme is creating new regulations and it was really important that most user research and stakeholder engagement had been completed before the requirements could be finalised, to ensure these aligned with the Digital Service design. Making the regulations once the Bus Open Digital Service had been built enabled the team to iterate and develop the regulations in an agile manner. The regulations are due to be laid during 2020.
What's next?
This work has demonstrated that when we focus on creating an environment for successful delivery then complex problems can be solved in new innovative ways that we may not have initially thought of. As teams across DfT contribute to the Grand Challenges in the Industrial Strategy, our ability to connect and collaborate with smart people across society is going to require us to work differently. Conversations continue about how we can enable societal problems to be solved using new innovative levers.
Providing technology platforms and digital literacy within the department is key to making this a reality and so we continue to invest in our business relationship management, innovation and change management capabilities. We'll be able to update soon on how we will be providing advice and guidance in the department having completed the DfT Digitisation Advice and Guidance Discovery.